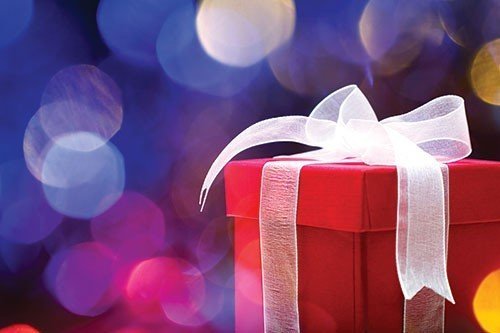 The 2010 holiday shopping season is officially upon us. Cyber Monday — the Monday after the Thanksgiving holiday here in the U.S. — has become the biggest online shopping day worldwide. I suspect it has a lot to do with a) there is nothing worth getting up at 4:00 am to wait in line in the cold for on Black Friday, and b) after a four-day weekend, it's really, really, really hard to get back in that work groove. Honestly, I can only hit refresh on Facebook for so many hours before I've got to do something else.
Life In LoFi has put together this shopping guide/wish list for iPhoneographers. There's a broad range of gift ideas here. Practical items to help improve your iPhoneography. Cool, geeky gadgets that are just great to have. A few fun, non-iPhoneography related items that appeal to your inner Apple fanboy.
Click past the jump to marvel at all the toys. >>>
Email this link. Print it out. Share it with family and friends. I've already done the searching and price comparisons for you. Hopefully this will make your shopping (or receiving) a little easier. There's something here for every iPhonegrapher to enjoy well into the new year and beyond.
Did I miss something cool in this list? I'd love to hear what's on your wish list, too. Share what you're hoping to get this holiday (or planning to give) in the comments below!
—-
OtterBox Defender Series cases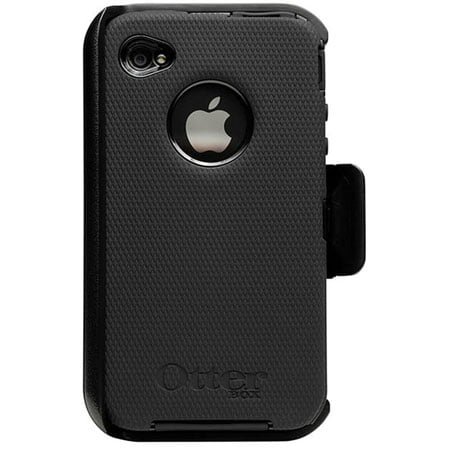 The standard in iPhone cases for superior protection, the Defender Series cases are the top-of-the-line protective case from OtterBox. Although these are more bulky than other iPhone cases, drop-prone friends of mine swear by theirs. While the case won't make your iPhone indestructible, it adds the most reliable protection against drops, bumps and dust.
This cutting-edge case incorporates three layers of hardcore protection plus several other advanced features. Stowing your iPhone away for the night or for your commute? Simply remove the back polycarbonate cover and snap it over the face for ultimate touch screen protection.
The hard plastic shell offers protection against impact, while a thin, thermal-formed sheet covers your screen and keys. A strong polycarbonate shell holds your phone and gives added protection against drops and bumps. Finally, a silicone skin wraps around it all to absorb shock.
Three Layers of Protection
Layer 1: Clear protective membrane on screen
Layer 2: Hi-impact polycarbonate shell
Layer 3: Durable silicone skin
Key Features
Coating on outside of touch screen membrane resists finger prints
New material used for touch screen membrane eliminates static, bubbles, and "oil slick" appearance
Inner felt liner cushions your device
Textured silicone exterior for improved grip
Included holster holds device face in or face out (face in is recommended for highest level of protection)
Completely re-designed holster for stronger hold on device
Holster doubles as a stand for hands-free media viewing
Case accommodates most third-party chargers
.
The OtterBox Defender Series cases are available in several colors for iPhone 4 and iPhone 3G/3GS. They list for $49.95 each through OtterBox, but click the links below to find them on Amazon.com for much less.
OtterBox Defender Case for iPhone 4
OtterBox Defender Case for iPhone 3G, 3GS
—

Karas Kustoms Machined iPhone 4 Cases
Give your friends iPhone case envy in a big way by getting one of these super-cool eye-catching metal cases from Karas Kustoms. While not offering the full scope of protection that the OtterBox does, this metal case is awfully impressive, very unique and very cool.
The metal case (my guess is aluminum) comes with an anodized finish, delrin spacers and stainless button head hardware. My friend and fellow iPhone geek, Devin Pike, swears this case looks awesome on an iPhone. The cases also prevent the dreaded dropped call problem by keeping your hand away from the surface of the phone without covering it up. And, these cases are lightweight, weighing in at just under 24 grams. Each case is hand-machined by Karas Kustoms and they are all unique.
They come in a variety of colors, including silver, black, blue, violet, red and teal. These cases are available for iPhone 4 only. They currently sell for $39 shipped anywhere in the USA, and $49 shipped internationally.
Price breaks are available for larger quantities. Order direct from Karas Kustoms here.
—
Joby Gorillamobile for iPhone 4
Joby Gorillamobile for iPhone 3G/3GS
I love my Joby Gorillamobile tripod for my old iPhone 2G. It's extremely lightweight. It easily fits in a pocket or a backpack. It's much more versatile than a standard tripod. Can your tripod cling vertically to a post — or upside down for that matter? The legs of the Joby were designed by a robotics engineer for ease of use and gripability in a wide range of situations. The legs bend and rotate 360° and are rubberized to grip just about anywhere. And the Jobys are small enough so that you can also use it as a stand to watch video on your iPhone or use for FaceTime calls.
The Gorillamobile 3G/3GS comes with a rubberized Soft-Touch case for your 3G/3GS. The case clips to the Gorillapod. It's actually a great case on its own which offers decent protection against scratches and bumps.
Gorillamobile for iPhone 4 comes with an always-on bumper that clips to the tripod. Both Gorillamobile tripods come with a universal camera adapter (1/4″ tripod screw) for small, point-and-shoot cameras.
Gorillamobile for iPhone 4 lists for $39.95 and so far the best overall price I've found is direct from Joby.
The Gorillamobile 3G/3GS currently goes for $29.95 on the Joby website. It's a little less expensive on Amazon.com. Click the link below.
Joby GM2-A1AM Gorillamobile Flexible Tripod for iPhone 4
Joby GM2 Gorillamobile Flexible Tripod for 3G or 3Gs
—
Pogo Sketch Stylus
More and more apps are allowing the use of brushes and masks while you work. If you're like me and have big fingers, getting the level of precision you want from these apps can be frustrating. The answer for me is the Pogo Sketch Stylus.
The Pogo Sketch Stylus is designed to precisely trigger the multi-touch display in your iPhone or iPod touch. Use it to paint, type, navigate, sketch, and play. For me, it's perfect to use for precision moves with brush and brush-style tools in apps like PhotoForge, Filterstorm, BlurFX and others. Using a Pogo instead of my fingertip increases my dexterity and precision. It's much more natural to me for many photo editing functions and helps a lot when working on the iPhone's small screen. The Pogo Sketch is also perfect to use when wearing gloves and great for users with long fingernails that get in the way of the screen interface.
The stylus has a soft, conductive tip that's a little smaller than a pencil eraser and small enough to let you navigate the iPhone's interface quickly and incident-free. I don't know what the conductive material is at the tip, but it's soft and responsive. Most importantly, it won't scratch or damage your screen with normal use. The lightweight body is made out of aluminum and features a convenient clip so you don't have to worry about digging it out of your pocket every time you need it. The Sketch comes in several colors.
There are other stylii available, including other models from Pogo. I liked the combination of features, styling and price of the Pogo Sketch over all other stylii. Some others had rubber tips which don't move as smoothly over the iPhone's surface. Others didn't have the convenient pocket clip.
The Pogo Sketch retails for $14.95 and is available in store now at Best Buy for full price. You can also find it for under $10.00 from Amazon.com — click the links below. The silver seems to be a little less expensive than the other colors.
Pogo Sketch stylus for iPad, iPhone and iPod touch (Silver)
Pogo Sketch stylus for iPad, iPhone and iPod touch (Hot Pink)
Pogo Sketch stylus for iPad, iPhone and iPod touch (Burnt Orange)
Pogo Sketch stylus for iPad, iPhone and iPod touch (Cactus Green)
—
Digital King 180° Fish-Eye Lens
The wider field of view in the iPhone 4 reduces the need for bulky, external wide angle lenses. So if you're going to add the bulk to your physical camera bag, why not do it with a really cool lens?
The Digital King lenses from Japan are recognized as some of the higher quality mobile phone add-on lenses for many mobile devices. They recently improved both the quality and the mounts in their magnet mount 180° Fish-Eye Lens set.
The lens itself is manufactured by Toda-Seiko and is a quality glass lens with 3 elements in 3 groups — all housed in an aluminum casing. You may ask, why use a physical fish-eye lens when there are many apps that can digitally reproduce the effect? The answer is in the image. The Digital King lens has about 180 degree field of view (which is about 50 degrees wider than the human eye sees), compared to the much narrower field of view in the iPhone.
The lens isn't perfect and shows some edge distortion in addition to the expected vignette. There's an adhesive mounting ring that needs to be installed on your iPhone — some users might have a problem with that. The lens is oversized and will interfere with the iPhone 4 flash, but the newly redesigned magnetic mounting ring has a small section cut out of it so it doesn't effect the flash when the lens is removed from your iPhone. The 3G/3GS mount has also been redesigned to compensate for the curve of the iPhone's case.
You can apply the mounting ring to an iPhone case — as long as the case is tight against the phone it should be fine. There may be a few light leaks but it still should work.
The new iPhone 4 compatible version is available from GIZMON in Japan for about $100. They might be currently sold out and there's no guarantee you'll get your lens before Christmas.
An iPhone 3G/3GS compatible version is available from Digital King's U.S. distributor through Amazon.com for about $80.00 — click the link below. Overnight shipping is available. Unfortunately, they don't offer the mounting ring for the iPhone 4 at this time (which is sad — their customer service rocks!).
Digital King Fish-eye Magnet Mount Conversion Lens for iPhone 3G&3GS
If you're feeling adventurous (and thrifty), the Photojojo store has a similar lens for only $25 plus shipping. They warn that their "sticky lens rings don't play well with your sleek, well designed glass backing. But they work swell with a cover!"
—
How about a book?
Killer Photos With Your iPhone
Need a great gift for your budding Cartier-Bresson? Killer Photos with Your iPhone is an excellent introduction to both photography and iPhoneography. Its straightforward style and emphasis on photography make this a great guide for beginning and intermediate photographers.
My original review of the book is here. Killer Photos with Your iPhone shows students how to take fantastic pictures using the camera built right into their iPhone. Because of its portability and unique capabilities, the iPhone camera is now one of the most popular digital cameras on the market, and this book shows you how to do everything from taking simple pictures to using apps to snap and create innovative images. You'll find information on the basics of shooting with an iPhone, including how to aim, compose, and focus your shots, as well as shooting within an app platform, and even post-processing. Many of the most popular photography apps are covered, and explained option-by-option with full-color images that allow students to see the progression of the app all at once instead of step-by-step. Covering both the 3G and 3GS iPhone models, this book will have students shooting, editing, and sharing killer photos in no time! Nearly all of the concepts and techniques in the book work just as well with the iPhone 4 and iPod Touch 4th Gen as well.
There are now a couple of other iPhone photography books available. I'm not a huge fan of the "… for Dummies" series. One of the things that I like about Killer Photos… is that it starts with the basics without insulting your intelligence and then just takes you up from there.
Killer Photos with Your iPhone lists for $24.99 USD, but is available on Amazon.com for under $18.00. It's also available as a Kindle download.
Hardcopy Amazon.com link: Killer Photos with Your iPhone
Killer Photos with Your iPhone, electronic Kindle edition
—
The original street photographer
"Henri Cartier-Bresson: The Impassioned Eye" DVD
"Taking pictures means holding your breath with all your faculties concentrated on capturing a fleeting reality," declares the pioneering photojournalist Henri Cartier-Bresson near the end of Heinz Butler's austere documentary portrait.
Often quoted as an inspiration to iPhoneographers, Henri Cartier-Bresson was one of the pioneers of street photography — years before there were discreet cameras. Here he is in his own words in this excellent documentary.
From The New York Times review: "The documentary, which subscribes to the Great Man school of reverential portraiture, is not a biography but an interview (in French, simultaneously translated into English) conceived as a master class on art appreciation, with guest commentators augmenting Cartier-Bresson's own sparsely chosen words."
From San Francisco Bay Guardian: "…insight into the artistic process documenting a man who approached photography with one simple directive: "To seize the moment."
I wonder how Cartier-Bresson would have taken to an iPhone?
The DVD lists for $26.99 but is available on Amazon.com for around $21.00.
Henri Cartier-Bresson: The Impassioned Eye
DVD
—
Spare Juice:
Kensington Mini Battery Extender
Taking your iPhone out for a day of shooting without spare power is like taking your old Pentax camera out with just one roll of film. At some point, you won't be able to take any more photos.
Spare juice is the new extra rolls of film. A spare battery pack can give your iPhone an extra hour or three of shooting, surfing, texting or phoning. I originally wanted to put really cool solar-powered battery backup here, but it turns out they all take a day or two to charge up your device. When my iPhone dies, I need juice now.
While there are a lot of iPhone battery packs available, what I like about the Kensington Mini Battery Extender and Charger for iPhone is its small size. It plugs into the bottom of your iPhone. It has the same footprint, but only adds about 2/5 the height. When not in use, it fits easily into your pocket without causing much of a bulge. It's got an easy to read LED charge readout. It's 1000 mAH capacity is good, but not great and comparable to other battery packs which cost more. According to Apple Store reviews, the rechargeable lithium-ion polymer battery pack will last through plenty of cycles.
It lists for $39.99 but right now, Amazon has this on sale for only $14.99 which to me makes it a much better value than marginally better performing battery packs that cost much more.
Kensington Mini Battery Extender for iPhone
—

iPhone Playing Cards
I see your flush and raise you an iPhone 4.
These iPhone Playing Cards are perfect for poker night with your iPhone-toting friends. Your 'Droid buddies may now have over 100,000 apps in their Android app Marketplace but do they have their own Droid playing cards?
An excellent gift for iPhoneographers or any Apple aficionado. The samples don't show the Joker card. The Pwnage Pineapple perhaps?
These iPhone Playing Cards are $24.99 plus shipping from Meninos Online Store. Click here to order. Products are shipped from Brazil, so allow 15-20 days to receive your cards.
—
Slide to Unlock iPhone Doormat
Another great bit of iPhone geekery from Meninos Online Store. The Slide to Unlock iPhone Doormat is a really cool and unique gift for any iPhone lover.
This fun and super geek doormat comes with the famous inscription inspired by iPhone "Slide to Unlock". Nothing better to place in front of your door. It measures 27.6 x 13.8 inches (70 x 35 cm).
No four-digit code is needed to use this doormat, however you will need $49.99 plus shipping to get one.
Click here to order from Meninos Online. Products are shipped from Brazil, so allow for 15-20 days.
—
The venerable Gift Card
In a pinch? There's always gift cards and a well-chosen gift card has become an acceptable and welcome gift.
Give the gift of bookmaking to an iPhoneographer.
Many iPhoneographers have self-published books of their photography through Blurb.com. Blurb gift cards are a great way to give the gift of bookmaking to your favorite iPhoneographer. You can give a Blurb gift card to anyone, whether they've used Blurb or not, and let them take part in the fun of making their own book.
Simply select a gift card in dollars, pounds, or euros at any of the increments listed to the right and you'll receive a unique code to pass on to the lucky recipient. You can either print out your gift card as a note to share, or you can send it in an email.
Blurb gift cards are available from Blurb.com in amounts between $20-$500 USD.
An iTunes Gift Card lets you shop for anything at the iTunes Store in the United States, 24 hours a day, 7 days a week. In addition to photo apps, it's good for anything in the App Store — music, movies, TV shows, audiobooks, and more. In our house, they are as welcome as Starbucks and Target gift cards.
iTunes Gift Cards come in various amounts, and you can choose from multiple colors and themes including the two new Beatles iTunes Gift Cards. iTunes Gift Cards are available in $15-$100 amounts from Apple.com. That'll buy a lot of photo apps, and maybe even a song or two. They're also available at many grocery stores, department stores — anywhere there's a "gift card mall" display or endcap.
Need a last minute gift? An iTunes gift certificate from the iTunes Store is just the thing. Choose from a wide range of denominations. Email your gift certificate immediately, or print the gift certificate on your own printer and deliver it to the lucky recipient in person.
=M=
~~~~
Stacy Anderson, Knox Bronson and Devin Pike helped with this article by pointing out some really cool gadgets and stuff that were included here. My sincere thanks, and your iPhone doormats are being shipped as we speak.
Disclosure: Life In LoFi is an Amazon.com affiliate. Some, but not all, of these links go through Amazon.com. If you purchase an item from one of those links, I receive a small commission from each sale. The proceeds go towards my webhost bill and app purchases. If you purchase an item as a result of a click, I thank you very much.

Honestly, I am not trying to shill Amazon.com to make a few bucks. The reason I'm linking so many of these through Amazon is that their deals on these items are incredibly great. Whenever I've found overall better deals with a respected retailer, that's who I've linked to.
=M=