Home » Hipstamatic
Possible Delay With Hipstamatic's New SOHO HipstaPak?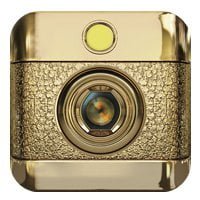 UPDATE: From the Hipstamatic Twitter feed posted late February 16, 2011, "The Soho HipstaPak becomes available on the 18th!"
Like many of you, I started obsessively checking Hipstamatic's shopping cart earlier today to see if the new SOHO HipstaPak was available for download yet. Okay, actually, I started checking late last night. It's a personality quirk I'm dealing with.
The new SOHO HipstaPak is supposed to be available sometime Thursday, February 17. This was posted late Wednesday on Hipstamatic's Facebook page:
With our new system it [the SOHO HipstaPak] would just appear in your shopping cart but because we are trying to release a bug fix immediately it will probably coincide with the 201.
It looks like the new HipstaPak may be delayed a little. And it looks like Hipstamatic are breaking with tradition for the numbering of the upcoming bug-fix release. It's not clear how this effects the availability of the Fashion FreePak with the Chunky lens, which was scheduled to be discontinued after today.
If the new HipstaPak is released as scheduled, you'll hear about it here.
=M=
~~~~