Home » News
Photosynth (A Great Pano App) Updated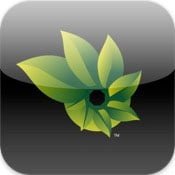 As far as pano apps go, I still think AutoStitch Panorama is by far the best and definitely worth the $1.99. But for easy, fast, interactive 360° panos on the fly, it's hard to beat Photosynth from Microsoft. Simply open the app, stand, and make your pano. Photosynth uses the iPhone's gyroscope to know when to snap the next panel of the pano.
Photosynth was updated today to version 1.1 — mostly sharing improvements, which the app needed badly.
To check out one of my Photosynth panos, click this link here.
Photosynth does a good job of stitching and creates some pretty impressive and fun interactive 360° panos that can easily be shared online to several online services. The interactive panos are pretty fun to poke around in. The flat version saves to your camera roll in fairly high resolution.
Photosynth is a great free iPhone photo app. It creates 360° panos that are often as good as or better than other commercial apps. Definitely worth the download.
Requirements: Compatible with iPhone 3GS, iPhone 4, iPod touch (4th generation), iPad 2 Wi-Fi, and iPad 2 Wi-Fi + 3G. Requires iOS 4.0 or later.
Here's What's New in Version 1.1
•    Best of Bing Maps – See the very best panoramas from around the world (and submit your own!)
•    Summer Xbox Contest – The best panorama entry each week wins an Xbox with Kinect
•    Email Sharing – Crop and send images of your panoramas via email
•    Streamlined Sharing – Publish to Facebook and Bing Maps at the same time
•    Camera Roll – Crop your panoramas inside the app and save them to the device
•    Bug Fixes – Multiple fixes from v1.0 including Windows Live ID sign in issues
•    Flexible Licensing – Change the third-party sharing rights of your panoramas
•    More Places – Choose from a wider variety of places to associate with your panorama
=M=
~~~~