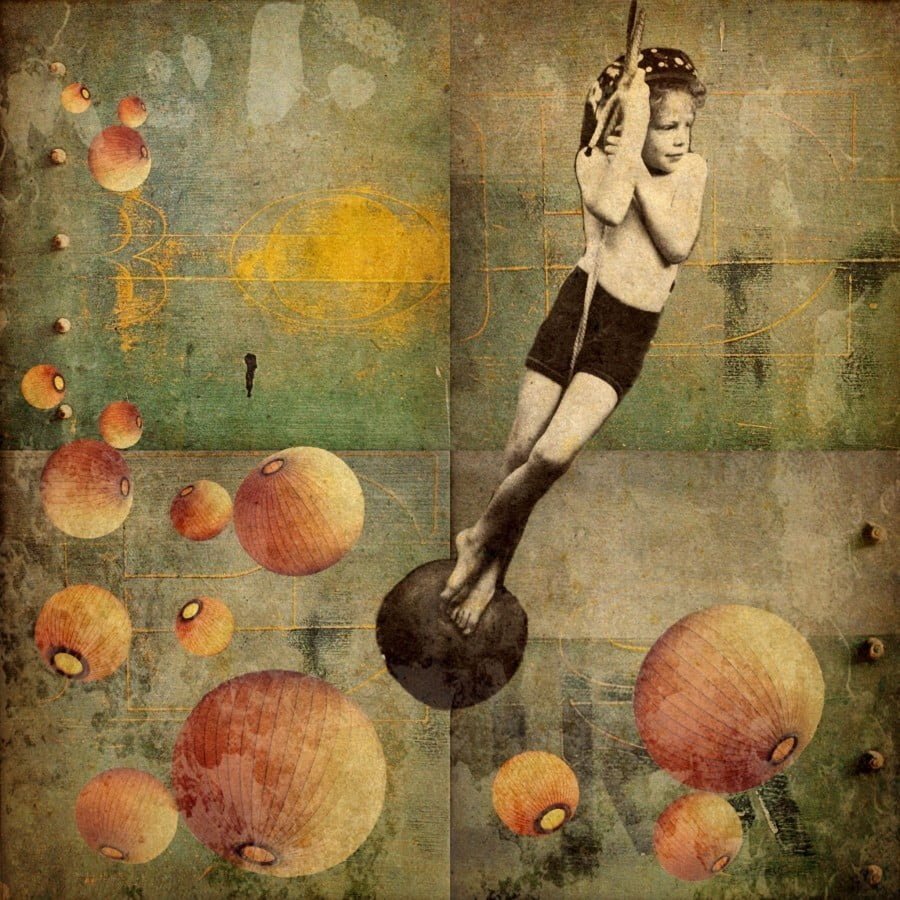 We were able to catch up with iPhoneographer Sara Tune recently. Her very cool abstract "Awesome Sauce" won the Mobile Photography Awards in the Juxaposer app category and was overall First Runner-Up and winner of Second Prize in the inaugural MPA. Considering the competition, that's an even more impressive credential. (Life In LoFi is a media partner of the MPA).
We recently interviewed MPA-winning iPhoneographers Souichi Forusho and krapoz. Sara Tune now shares her thoughts on life, her style, and rediscovering photography with her iPhone. >>>
Life In LoFi: Hi, Sara! Congratulations on your success in the MPA. Thanks for taking some time for us today.
Sara Tune: Hello! Thank you so much for the congratulations! I'm still in shock! So much Talent in the iPhoneography community! I'm really honored.
LOFI: So, let's start with the basics. Tell us a little about yourself — where you're from, your background, what you do.
ST: I was born and raised in Los Angeles basically in the 70's. I believe I had a very unique and unusual childhood, being that I was an only child raised solely by my mother who was an actress in Hollywood. I've always been surrounded by interesting and artistic characters.
I had an early interest in photography and my mother sent me to photography camp. Later, I attended Parsons school of Design in New York City as a photography major. I did not pursue a photography career however and moved back to LA and into the movie business — scenic painting, sculpting and building sets and miniatures. This is where I met my very talented and artistic husband and we are now raising our two kids and constantly working on some house renovation project.
My driving force in life is to be creative and I believe it comes out in everything I do. I'm interested in so many things I find it hard to focus on JUST ONE! I wish I could live forever and try each one as a career or master one at a time! I love architecture and Interior design, landscape design, building stuff, building my own signs (I've got some pictures of these), assemblage and collage, photography, music, fashion, cooking and eating food, travel and adventure!
LOFI: What got you started in iPhoneography?
ST: I have to say I stopped shooting pictures for over ten years. For some reason I lost interest in it. Instead my interest became creating these assemblage pieces and big art signs and selling them. But once I had my kids I couldn't find the time or energy to work on my art. My husband gave me his first iPhone when he upgraded and because it was always with me I started documenting my kids every moves. My love of photography was reawakened and I was inspired again, photographing a subject I loved and was always there.
The first app I found was Shake It, the Polaroid app. Once I found that, I started photographing everything. I then found DXP and I was hooked on pushing the photos to a more artistic level. Because the phone can go everywhere with me, I found myself processing and playing any free moment I had. I love that I can create wherever I go! I've processed pictures while driving (in the passenger seat) on long road trips, on the beach, in bed, in the bathtub and yes… on the toilet.
LOFI: I understand. I do some of my best apping there as well. Do you also shoot with other cameras other than an iPhone?
ST: I have two Canon DSLRs, an old 2 1/4 film camera, and a Holga. I really only use the Canons once in a while. They are too heavy for everyday use. I should use them more and master them, but I honestly like the way I see and shoot with the iPhone more!  I used to drag a 4×5 view camera all over New York, but I sold it.
LOFI: How does shooting with the iPhone compare? Do you shoot any differently with the two?
ST: It's absolutely different and I keep trying to understand why… possibly because you hold the iPhone out in front of you so you're able to see your whole environment while shooting instead of having your eye just looking through the lens? Sometimes I think not fiddling with all the technical stuff frees me up to just what I'm seeing and feeling. Still not sure though.
LOFI: Tell us about your style. What are you shooting these days?
ST: For a while, I was shooting everything I saw but now its mostly my kids and textures or things of interest for collages. I've always been interested in layering and double exposures. I think I'm attracted to the humorous, surreal and bizarre, beautiful moods, personalities and also things that are old, rusted, peeling paint or have a vintage feel.  When I'm feeling brave, I like to ask and take portraits of strangers.
LOFI: Out of your own photographs, which is your favorite?
ST: Hmm… tough question. I love the one of my son riding on the ball. It might be one of my faves. It just came together so right and easy, like it was meant to be. I love some of my straight portraits of my kids maybe because of my connection to them personally.
Maybe two of my favorites might be in my early DXP experimentation days. The one I call "Oceania" of my daughter double exposed with seaweed and "King of 5". I love how they came out and their bizarre quality.
LOFI: What other artists or photographers inspire you?
ST: Some of the artists who inspire me are Bill Barminski, the painter
Sally Mann, photographer
Annie Liebovitz
Diane Arbus
Edward Keinholtz
… and I recently discovered Tierney Gearon and bought her book "Explosure". Her double exposure photography blows me away!
LOFI: Would you share with us some of your favorite photo apps?
ST: Right now, I'm still using Camera +, Superimpose, Juxtaposer, Diptic, Pic Grunger, Pixlr-o-matic, Lens Flare, and PhotoForge2. But I feel I need to discover and master more. I have lots of apps, but I'm always going to these.
LOFI: Where do you see iPhoneography and mobile photography going in 2012 and beyond?
ST: I have no clue, but I hope it goes more commercial! I would like to get a job shooting with my iPhone!
LOFI: Is there anything else you'd like to add?
ST: Nope. This was hard enough for me ;).
LOFI: Again, congratulations and I can't wait to see what you've got in store for us this year.
ST: Thank you, Marty, for your patience!
LOFI: No problem at all. Thank you for sharing your works and your time with us, Sara.
…
~~~~
Big thanks go to Daniel Berman of MPA for easy access to these MPA winning artists.