Press release: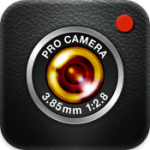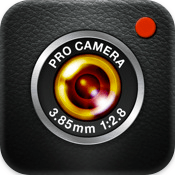 Cocologics, the new name for developer daemgen.net, recently released ProCamera HD for iPad. It lets users get the most out of their iPad camera for both photos and videos. ProCamera HD has the full suite of professional capabilities and ease of use from its sibling iPhone app, ProCamera. And it also adds several special features just for iPad and its HD quality.
"iPad 3 has a dilemma," Jens Daemgen, CEO of Cocologics said. "Despite the big jump in the camera hardware quality compared to iPad 2, it is still inferior to the camera of the iPhone 4S. But most importantly, the size of the iPad creates the need for an optimized user experience and user interface. That's where we came in." ProCamera HD's new Expert Mode allows users to have a complete control over exposure, focus, and white balance. Of course it comes equipped with ProCamera's Anti-shake image stabilization for sharper photos, as well as a Self-timer with the special SnapTrigger functionality. So users can take much better photos and videos, and then take advantage of iPad 3' high-definition retina display.
The new, unique SnapTrigger feature is perfectly adapted to the iPad. Users decide where the control bar is located on the screen, which allows users to take photos and videos in their own way with a customized user interface. The new internal library 'Lightbox' allows users to save photos and videos a lot faster. 'Lightbox' also makes it easy to delete, share, and export multiple photos and videos, all without cluttering up the iPhone's camera roll.
(Editor's Note: I think this is one of the coolest features of the app — the movable toolbar. Taking a photo with an iPad feels like using a bulky oversized camera. You can position the toolbar anywhere onscreen that's best for your workflow. Having the ability to move the toolbar — shutter release button, tools, menue, et al — is a great feature that dramatically helps improve the iPad-only workflow. =M=)
ProCamera HD also shares these same features with the popular iPhone version:
Main Features (camera & video):
– SnapTrigger (patent pending): Movable control bar to fit everyone's style
– Lightbox: Internal library, allows easy deleting, sharing, and exporting of multiple photos and videos
– VideoSnapshots: Take photos WHILE recording a video or in video mode
– Expert Mode 2.0: Enables precise control of exposure, focus and white balance. The new expert mode also enables locking and unlocking focus and/or exposure manually and independently.
– Videozoom: Video recording with high-quality 6x zoom
– Full control over focus adjustment while recording video (either manually in expert mode or automatically with continuous focus mode ON or OFF).
– RapidFire mode and Sport mode: Both combined enables ultra-fast continuous burst shots
– Anti-shake image stabilizer
– Advanced geotagging (full EXIF data with compass direction)
– Self-timer and smart trigger (details on our website)
– Other highlights: QuickFlick Album, Datestamp, virtual horizon, alignment grids, maps view, detailed EXIF data display and many others
Support for Social Networks:
– Sharing has never been easier. Upload your photos to Facebook, Twitter, flickr, and DropBox – individually or in bulk! Email sharing with multiple photos is also possible. New and unique in ProCamera HD is video sharing to DropBox — in full resolution.
ProCamera HD for iPad is normally $4.99 in the App Store. It's currently reduced to $2.99 for a limited time. Requirements: Compatible with iPad 2 Wi-Fi, iPad 2 Wi-Fi + 3G, iPad (3rd generation), and iPad Wi-Fi + 4G. Requires iOS 5.0 or later.
=M=
ProCameraHD Giveaway
I've got a couple of copies of ProCamera HD for iPad to give away today. To be eligible to win, simply enter the giveaway below. If you follow us on Facebook and Twitter, you can get additional chances for a promo code.
Cut-off time to enter is 11:59 PM Eastern Time, today, September 7, 2012. Winners will be determined by Random.org. One code per reader, please.
Winners will be notified by email, Facebook message or Twitter direct message — be sure to check your spam filter. If you enter, be sure your email info is correct or your code will go to someone else. Your email address is used for contest entry and for contacting the winning entrants only. We will not use or sell your email address for any other purpose.
(If you're having trouble viewing the above widget on a mobile device, try viewing this page in landscape mode on your iPhone.)
~~~~