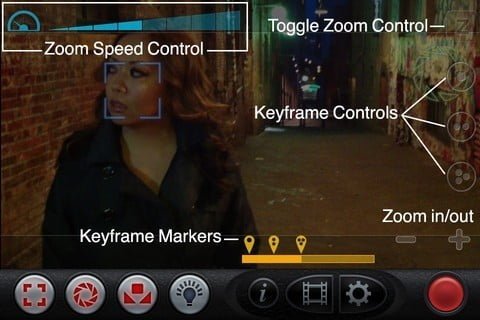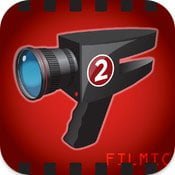 This is an incredible price for this great, advanced iPhone videography app.
FiLMiC Pro 2 is on sale now for only $0.99. I just paid $5 for it a few days ago — this is an outstanding discount!
FiLMiC Pro 2 is the next generation of this excellent video app. The original FiLMiC Pro set the standard for iPhone video apps and set it very high. FiLMiC Pro 2 raises the bar. It's got advanced features such as separate focus and exposure targets, multiple frame rate and frame size support, built-in slate, audio level meter and more. The new version also has a fast-saving digital zoom, in-camera slow motion, and many other new features. It's a significant improvement over its predecessor.
I'll be reviewing the app here on the blog soon and giving it much love. You can buy it now at a *deep* discount for a limited time.
FiLMiC Pro 2 is normally $4.99. Don't quote me on this, but I believe it's already iPhone 5 compatible and takes advantage of the new device's larger screen. Very cool. Requirements: Compatible with iPhone 4S. Requires iOS 5.1 or later.
=M=
~~~~