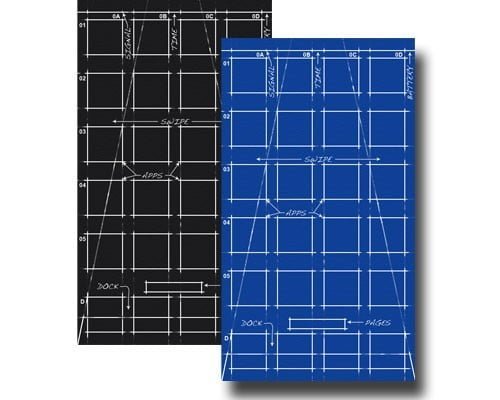 It's not iPhoneography-related, but it is iPhone-related. Since posting screenshots of my iPhone screens on one my previuos "My Camera Bag" page updates, I've had several requests about the Blueprint wallpaper I use on my iPhone. It's a great iPhone wallpaper created by Brad Hellyar.
Brad emailed me today to let me know that he's updated the Blueprint wallpaper for the larger screen of the iPhone 5 and 5S. He's also created a more monchromatic Blackprint version if that's your preference. Click past the jump for links and installation info.
Blueprint Wallpaper for iPhone 5 and 5S
Blackprint Wallpaper for iPhone 5 and 5S
The links will take you to Brad's pages on DeviantArt.com. Click the link to open the page on your iPhone and simply tap and hold on the image above to save it straight to your camera roll at full size. Or, on your desktop or laptop, right-click to save it to your computer. Email it to yourself and save it to your iPhone. The file is full size at 640×1132 pixels and should look great as the background on any iPhone 5, 5S or new iPod Touch. No DeviantArt.com account needed.
My original post for the iPhone Blueprint wallpaper is here. It'll work on any iPhone 4S or older.
=M=
~~~~