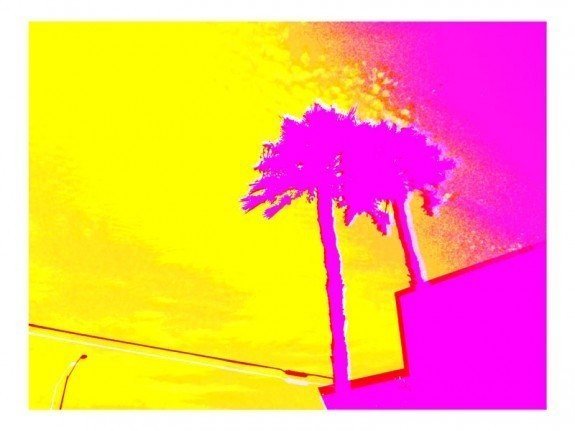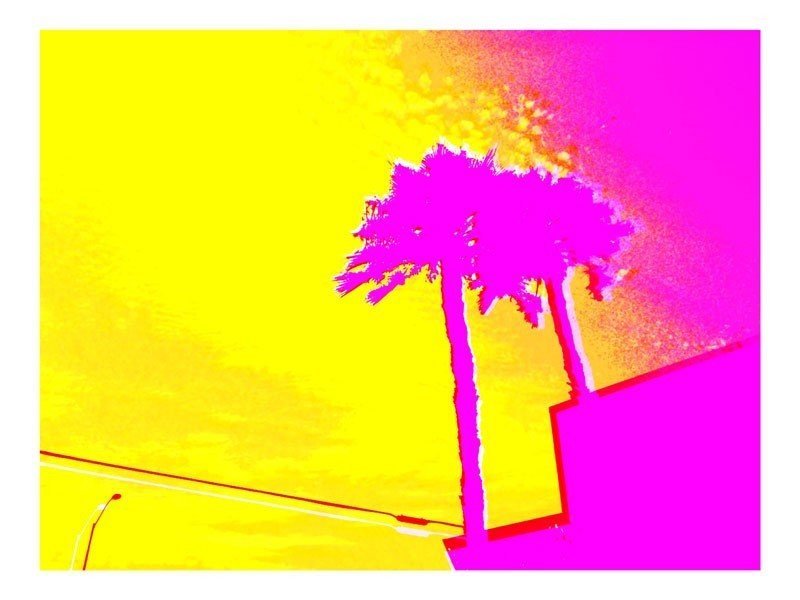 I am always on the lookout for a great Warhol-style pop art photo app. Popkick is a new iPhone photo app that adds classic 60's pop art effects to your pics.
I really like what it does to a photo, but the app is experiencing some growing pains. Keep reading to find out why. >>>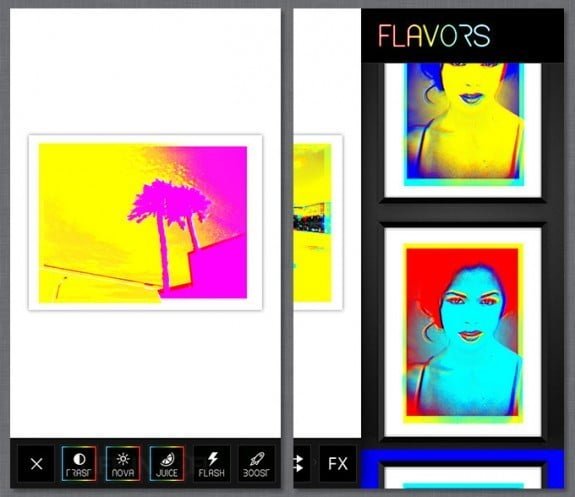 For most of us, Andy Warhol is synonymous with pop art. His vibrant color paintings of Elvis, Marilyn Monroe, soup and other subjects are iconic. It's a style that has been copied and mimicked for decades now.
A few photo apps have tried with varying degrees of success to re-create this look on iPhone. Most of these apps get the color palettes right. In my opinion, most of them don't get the texture of the base image right. There's a halftone screen texture in many of Warhol's paintings that's often missing from the iPhone app recreations. And most of these apps save images in low to medium resolution, making them unusable for enlargements that's a trademark of Andy Warhol's work. These pieces are meant to be seen big.
Popkick is the latest entry into the pop art photo app genre. It quickly and easily turns photographs into an image right out of the pop art scene of the 1960s.
The app is super easy to use. Shoot in app or import photos from your camera roll. Filters are one click easy. There are no fine tuning adjustments. Just pick a color effect that you like.
There are nine preset pop color combinations. They are all vibrant and very poppy. The colors are what you remember that the art should look like – that's always important.
Although there are no image editing functions per se, there are five one-click booster settings that allow you to pump out the contrast of a borderline image. These were really easy to use and adjustments preview live on screen.
One of the things that I really like about Popkick's effects is that it applies a sort of Harris Effect and a fake chromatic aberration to your photos as it processes them. I remember Warhol's images being very sharp and contrasty, but this effect, while not historically accurate, looks really cool and really adds something unique to the pop art effect.
Tip: Very high contrast images work best. Try jacking up the contrast in another photo editor before importing your photos into Popkick for best results.
I like the look of Popkick's effects a lot. It's easy to cycle through the available colors until you find one that works with an image. I wish there were more color combinations and palettes to choose from. For an app like this, I don't mind that users cannot choose custom colors. If this feature is added to a future version of the app, I hope that the palette is limited to bright, vibrant mod 60's colors.
Popkick has some big version 1.0 problems. The app has memory problems that the developers are aware of. On an iPhone 5, I had no problems processing full resolution standard 4:3 photos. However, any time I tried to process any size square format image, the app crashed while saving. This is a huge problem, especially given the popularity of Instagram and its square format uploads. A LoFi reader shared his experience with the app on an iPhone 4S, saying that it just crashed no matter what the shape or size of the image was. So basically, your mileage may vary. I've contacted the developers and I'm working with them to help them fix this.
Another issue that I have with the app is misleading labeling. In the save dialog box, it says that the app supports four image sizes including "Original." However, using the original size setting, images save at only 3.8 megapixels – about 2253 x 1700 pixels. That's still plenty of megapixels, but it's far from the 8 MP original resolution on an iPhone 5 or 4S. Instead, this should be labeled "High." I've knocked off an extra star for this in my rating.
When the bugs are worked out, this will be a fun app. Again, it's a really nice effect that I like a lot. It's a unique spin on the classic 60s art style.
Popkick isn't an everyday app, but like so many of the good niche photo apps available in the app store, it's a great effect to have in your iPhone app toolbox. When it works.
Popkick is $2.99 in the App Store. It's currently on sale for $0.99. Compatibility: Requires iOS 6.0 or later. Compatible with iPhone, iPad, and iPod touch. This app is optimized for iPhone 5.


App Store Link: Popkick – Pop Art Camera – Pixabi
=M=
[hr]
Popkick Gallery
~~~~
Popkick 1.01
Resolution & Image Quality
Easy to use, Popkick adds a really cool pop art effect that I like a lot and a unique spin on the classic 60s art style. When it works - it crashes too often. Also, it definitely could use more color combinations.