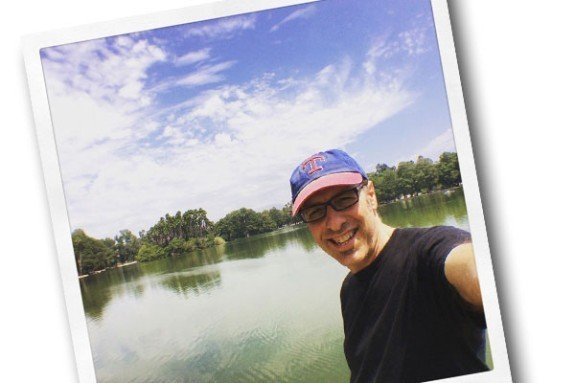 A new Instagram update was released Monday. The new update adds support for Apple Watch and three new filters. The new features are available in both the iPhone and Android versions.
You've probably already downloaded the update, but I've got an overview and some sample photos after the jump.
New Instagram Filters – Lark, Reyes, and Juno
There is no new filter good or bad that could be released that would stop Instagram's 10 billion users from downloading this update. That said, the new filters really aren't that bad for a quick, one-tap effect.
No surprises here, but the new filters do not stray from Instagram's more subdued, faux old snapshot offerings. Lark is bright, slightly saturated, and warm. It reminds me of old Kodachrome prints. Reyes is slightly desaturated, a little flat and faded. It reminds me of a print that's been baking in a box in the attic for a few years. Juno is richly saturated (for an Instagram filter) and high contrast. If you had wished the Lofi filter had dialed it back a bit, you may find yourself using this one a lot. Still, nothing groundbreaking here — nothing like the old Gotham and Poprocket filters (I'll never forget, Instagram…). More serious Instagrammers will still want to use other editing apps.
To me, all three are keepers. As with the rest of the app's filters, you can simply press-and-drag unused filters to hide them and help declutter your toolbar.
What Else is New in Instagram 6.11.0 for iPhone/6.20.0 for Android:
This update also adds Apple Watch support. Unlike other camera app updates where the shutter and other features can be controlled remotely from the watch, Instagram's integration focuses on the social aspects of the app. I'm not surprised and this makes more sense given the overall social aspect of the Instagram community. Get the best of Instagram from an Apple Watch. Browse your feed and like your favorite photos, or even leave emoji comments. Plus stay up to date with interactive notifications right on your wrist.
Also in this update are Emoji hashtags. Use your favorite emojis to create, share and search for hashtags. Um, okay. So, when I'm having a crappy day, I can search and commiserate with other users who are also having a crappy day. Sure enough, after only a couple of hours with the new feature, there are already thousands of images tagged with the poop emoji.
Instagram still saves at 2448x2448px on my iPhone 5S. It's still free and still has no in-app purchases.
Download Instagram here:
App Store link: Instagram – Instagram, Inc.
Google Play link: Instagram App for Android
=M=
~~~~