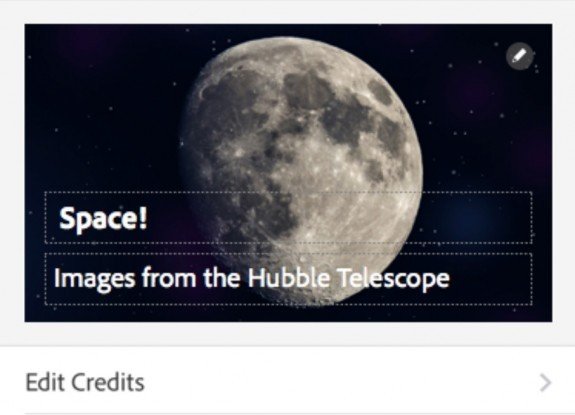 Adobe Voice has been out for the iPad for a while, but many people were complaining it wasn't on the iPhone. Complain no more. It has just been released for the iPhone.
If you are not yet familiar with this app, Adobe Voice puts Adobe's 30 years of animation and cinematography experience "under the hood," allowing anyone, regardless of experience, to create compelling videos and share them instantly with the world. To get started, simply download Adobe Voice for iPhone from the App Store. If you already have the app on your iPad, all your projects will automatically sync so you can work on your videos on whichever device you prefer.
'Voice' seems an odd name for what's basically a video presentation app, but your building of a presentation starts with your voice. You speak into your iPhone, adding your narration track. Adobe provides a great many themes, which can be customized, and there are 25,000 icons and literally millions of downloadable images. Or you can add your own, which most people will do. Although I refer to Voice as a video app, it doesn't really use your videos. It creates an animated presentation from your photos, adding themes, icons and texts. So think of it as a sort of super slideshow.
You can choose your own fonts and colors, and when the app creates your animation it allows you to share via Facebook, Twitter, email, or it can be sent to your webpage.
The animations are very smooth. You'll need an Adobe ID to use the app, but the ID is free. Of course Adobe would love to sell you a Creative Cloud subscription, but it's not necessary to have one.
For some people, the app will be too 'automatic', but I think for many people who don't want to struggle to learn something more complex, Adobe Voice is a great way to illustrate a family gathering or show off your vacation photos. Small businesses have been using it to create engaging presentations as well.
Even though a lot of choices are made for you, you can still go back and pick another theme, change the music, and choose new fonts. Like most things Adobe does, the choices are tasteful, and you won't feel like your work has become a cut and paste job.
In the initial versions of this app, the only storage you had was to upload your work to Adobe servers. Now you can save your work to your camera roll, and do what you want with it. That's a big upside.
Adobe Voice is very clever, well thought out, and I expect iPhoneographers will flock to it. Using the iPad version, it was great to be on vacation and send along some nice photos surrounded by an engaging presentation.
Adobe Voice requires iOS 8 or later, and it now works on every iOS device available that can run the minimum OS.
Free is always good, and Adobe Voice is powerful and fun.
Recommended.