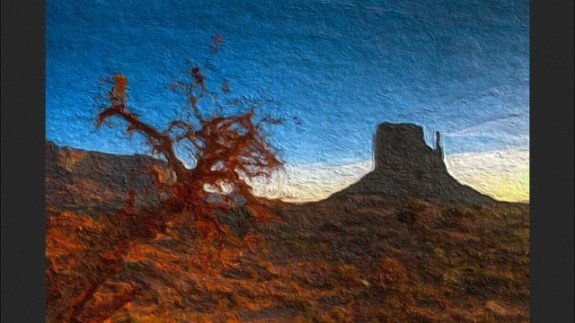 Glaze (free with in-app options) has been in the app store for a long time. We reviewed it here about 4 years ago. In late 2014 it had an update to add masks, but it's been pretty dormant in terms of new features.
On the other hand, it's still among the best photo to painting apps around, so I'm giving the app a fresh look due to its quality and the fact that many of our new readers will not have heard of it.
What Glaze does
Using Glaze is simple enough. Load a photo, and click on the varying styles. Depending on what you select, the results can be very realistic, looking a bit like a Monet or something ultra modern in a kind of Jackson Pollack style.
Recently, masks were added in a Transparency Pack for $2.99 which lets you restrict where brush strokes appear, and save images with transparent backgrounds so you can composite your work against something else.
The Glaze workshop let's you create your own unique styles by generating new 'looks' by blending aspects of the included styles. You can then save them and re-use them. I found the included styles sufficient to get a photo where I wanted it to be, but some will want to experiment further.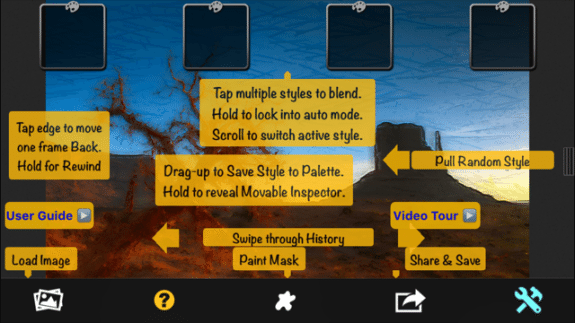 Other add-ons are more styles, and each pack is $0.99. One style from each pack can be used in the free app, to help you decide if you want to purchase.
Another plus is the app allows you to save in full resolution, up to 21 MP, so you can output really excellent quality. I think a couple of the things I have done would look lovely on my office walls.
Glaze works in portrait or landscape mode, which is something all apps should allow.
What's missing?
There are no editing tools. Of course you can save the image to your gallery and edit in another app. There's also the option to Facebook, Twitter, or email it. It's probably best to do your cropping before you load your photo into Glaze.
Styles are not named, which is a shame, because if there was an effect I liked, I'd have to hunt around to use it again. The app does put a blue dot showing what you've tried in a current session, but names or even numbers on styles would make the job easier.
The Bottom Line

Glaze does a beautiful and artistic job of transforming photos to paintings. It's as good as I've seen, and there is much attention to detail both in the GUI and in the final photo output. The high resolution output will let you print your best work in good quality. The app hasn't been updated in awhile, but it functions just fine, even running on iOS beta 9.3 v7. It was solid as a rock. There's a nice tutorial video available from inside the app, but it was simple enough to work without using it.
Similar apps I've used include Painteresque ($1.99) and Waterlogue ($2.99). Both are excellent, but Glaze has a wider variety of styles, even in the free version.
Glaze hasn't changed much over the years but it's still a top choice for transforming photos into art. I suggest you take a look and see if you agree.
Download Glaze
App Store link: Glaze