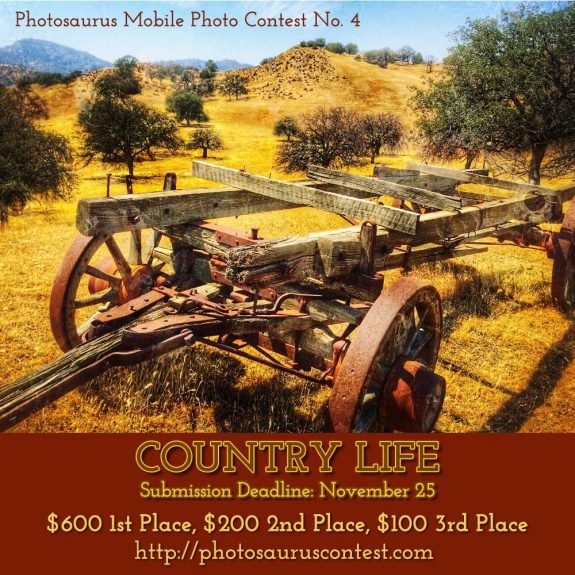 A friend went to an iPhoneography gallery show at a winery in California a while back and fell in love with the work that people were. He launched a monthly contest, the Photosaurus Mobile Photo Contest, a little over three months ago.
This month's contest is themed "COUNTRY LIFE." There will be TWO first prizes of $300: one for a juried selection and one for receiving the number of public votes. Second place prize is $100. Third Place is $50.
One of the judges for the juried prizes will be Marty Yawnick, founder of LifeInLoFi.
Join in the fun today! Enter some pictures and send your friends to vote!