Home » Archive by Tags
Articles tagged with: iPhoneArt
iPhoneArt.com, in partnership with ProCamera, has announced an international open call for photographic art for the first IPA Quarterly.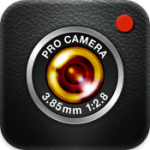 From the press release from ProCamera, here's a new call for submissions. ProCamera and iPhoneArt.com has just launched "ProCamera Contest: Uncharted", an iPhone Photo competition.
The contest is open to everyone. Prizes include an iPad 2, iTunes gift cards, museum-quality mounts, iBal mobile color balance filters, and entries in art exhibition. The submission period is open from April 18th to May 7th, 2011.