Home » Archive by Tags
Articles tagged with: Leme Camera
Leme Camera is back with yet another revision, but unlike the update that prompted Marty to give them a justified smackdown last spring (while I lambasted it elsewhere) this update is a decided improvement that brought Leme Camera back onto my dock.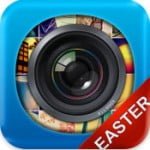 And I don't mean that in a positive light. At this point, I just want them to stop trying to fix LomoLomo or Leme Camera and let the damned thing fade away. I really didn't want to talk about the app any longer, but this is a story that keeps on giving…. LomoLomo Pro has finally been "updated". It's now Leme Camera-Easter Version. Stay away. Learn to live with the annoying "You have 1 app to update badge". Or just finally delete the app and move on.
The app formerly known as LomoLomo has been renamed. Again. After a brief stint as LemeLeme HD, the app is now called Leme Camera. This week, anyway. All cameras and lenses in Leme Camera are now free, which is bound to make some users happy, but will hack others off.