Home » Archive by Tags
Articles tagged with: Mophie
Mophie has released its new battery pack case for iPhone 5. We don't have a review unit of the new mophie juice pack for iPhone 5, but Mashable does. Here are my thoughts and a link.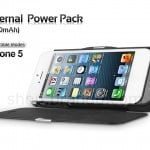 I'm still waiting for Mophie's iPhone 5 power packs. The Brando 2200 mAh iPhone 5 External Power Pack looks to be a reasonably-priced, well powered battery back for iPhone 5.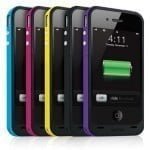 The Mophie juice pack plus is an outstanding case for the iPhone 4 and 4S. Even after reviewing it, the Mophie has stayed on my iPhone and is my everyday case on my 4S. Quite simply, it delivers.