Home » Hipstamatic
Oh, Say Can You See…. New Hipstamatic Made In America FreePak Available Now!
UPDATED: More on the FreePak and the new Made In America HipstaPak next week. =M=
Start your downloads. The new Made In America FreePak was released today in Hipstamatic. The FreePak contains the Americana lens and the Old Glory case. It's free and available now in-app for a limited time.
More after the jump. >>>
Once again, Hipstamatic has partnered with fashion icon and photographer, Chiun-Kai Shih, to create the Made in America FreePak, a limited edition lens and case, just in time for New York Fashion Week. The previous collaboration a year ago resulted in the limited edition M.A.C & Milk FashionPak. I still love my Fashionista case.

The new Americana lens adds a retro, washed out look with a hint of blue shift, much like an old photo that's been aging around the house for a few decades.
The new Old Glory case is a nifty retro case right out of a 50′s diner. Looking like Bake-O-Lite and chrome, it makes subtle, non-funtional changes to the UI that I haven't seen in a Hipstamatic case before.
The Made In America FreePak is only available for a limited time through February 16.
Beginning on February 17th, the lens and case will be made available as part of a new HipstaPak. Hipstamatic will add two films, and the Made in America HipstaPak (lens, case, and two films) will go on sale for $0.99. The new pak will include:
Americana Lens: Oh say, can you see, by this lens' soft blurry light.
Old Glory Camera Case: Pledge your allegiance to the United States of Awesome with Red White and Beauty.
Blanko Freedom 13 Film: From the lack of border, to the triple stripe corner, this film was made for you and me (Available as part of HipstaPak on 2/17/12)
US1776 Film: This black and white classic is the biggest thing since John Hancock's signature. (Available as part of HipstaPak on 2/17/12)
In case you are one of the few who still doesn't have Hipstamatic, the basic app is $1.99 in the App Store. There are plenty of additional in-app HipstaPaks avaiable for purchase.
=M=
…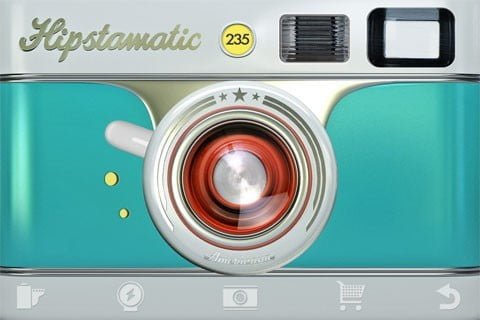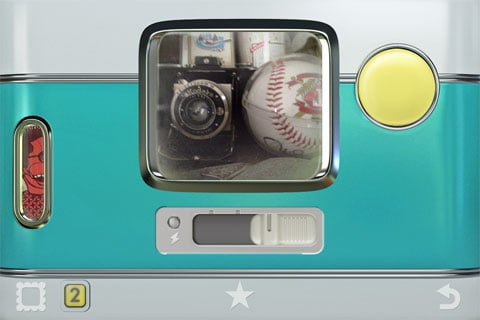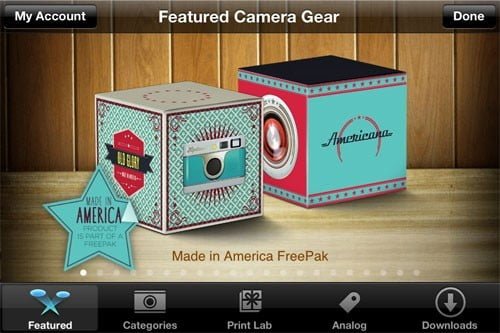 ~~~~