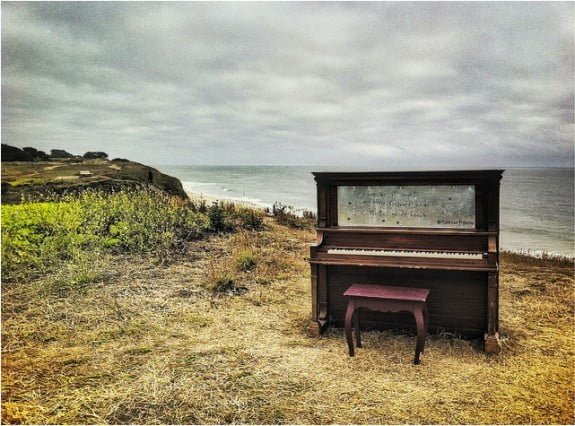 Life In LoFi's weekly iPhoneography Faved showcase is back with a new name, a new curator, a new look, and a new mission.
Faved is one of the very first iPhone photography showcases on the web. It's been on hiatus for the past few months, but is now back with many significant changes and improvements. This post is to get caught up before we hit the ground running. Keep reading to find out what's new and to see who made this gallery.
With the showcase, I play catch-up. Going back several months and looking through thousands of outstanding images to select 18 was no easy task.
This catch-up gallery from the Summer of 2013 features excellent works from David Pasillas, Paula Gardener, Roger B. Clay, Aylin Argun, Ginger Lucero, Ade Santora, Michael Sutton, Lola Mitchell and many others.
One of the things I love about the weekly galleries is that they provide a snapshot of the current state of the art form. The styles of the works are as varied as the artists who created them. From traditional photography to intricate and fantastic iPhone art, thousands of pieces were submitted to Life In LoFi's Flickr group over the summer.
With our relaunch this week, we have made a lot of changes the format of the showcase. LoFi is expanding the envelope of the weekend showcase.
I'm pleased to announce that perhaps the biggest change to Life In LoFi's weekly iPhoneography showcase is that now Faved is a gateway to brick-and-mortar exhibitions. We are partnering with galleries and photo exhibits around the world. Images that are selected for the Faved weekly showcase are now eligible for consideration for brick-and-mortar shows that we've partnered with — something that no other mobile photography blog has done before.
Going forward, we will be making use of Flickr's Gallery feature. Currently, this means a maximum of 18 images per showcase each week.
We've changed the presentation from a standard blog entry to a full-screen lightbox. This lets you browse larger versions of the images, one at a time with no distractions.
We'll be moving the showcase to Saturdays. Be inspired, then have the rest of the weekend to shoot.
And starting with our next gallery, Faved has a new curator. Professional photographer and iPhoneographer Cindy Patrick will be taking over the curation duties for the weekly showcase. I'm very excited that Cindy is working with Life In LoFi. She brings her unique perspective as an artist and as a photographer to the showcase. Her works have previously appeared here on Faved, as well as other showcases around the web. Her selections are outstanding pieces of art and her commentary is intelligent and insightful. I'm certain you will appreciate her "voice" here on LoFi.
Submitting Your Photos
Submissions are welcome for any photos shot and processed with iPhone, iPod Touch or iPad only. To have your works considered, just post or share your images to Life In LoFi's Flickr group. Images must be shot and processed using only an iDevice. No desktop or Android processed images, please. Each week, we'll feature a brand new showcase of more great iPhoneography.
There are many other stunning works posted to our Flickr group. Be sure to stop by there and have a look at the many excellent images that didn't fit into this piece.
Please enjoy the set today. As always, it's the iPhoneographers who deserve the credit. My sincere thanks to all of the iPhoneographers in this week's post and in the Flickr group. Thank you for sharing.
=M=
[hr]
Faved: iPhone Photos of the Week
Summer 2013 Gallery
Click the double arrows to launch gallery.
~~~~