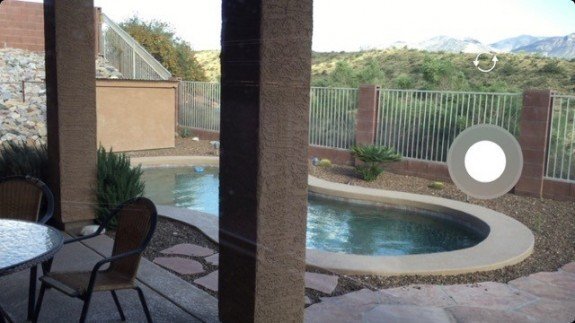 Feeling a little jealous about your friends with a new iPhone 6 or 6 Plus? Are you wanting to take Live Photos, a feature that only appears on the newest iPhones? Don't despair, we have three nice work-arounds for you that are free, and you'll be taking kinda-sorta Live Photos in no time.
Here are some excellent options:
Boomerang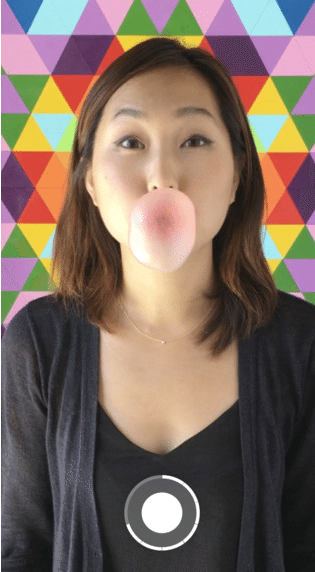 Boomerang is a free app from Instagram. It works just like Apple's 'official' Live Photos. Tap on the screen, and the app fires off a burst of photos, then assembles them into a short animated photo. The GUI is dead simple. You can select the front or rear facing camera, and there is a button to start the sequence.
When you're done, you can save to Instagram (of course), Facebook or your camera roll as a short video. From there you can send it anywhere. Downsides? No audio is captured. Boomerang requires iOS 7 or above.
Giphy Cam
Giphy Cam is another good option with a lot of features and it's easy to use. And free. Press and hold the record button and you get a video for the length you held the button down. Tap the button and you get a 5 frame burst mode GIF. You also get to do some post-production on your video. There are a variety of filters from mild to wild, including some nice black and white renderings. Your GIFs can be shared on Instagram, Twitter, or to Facebook, and of course you can save to your camera roll. User reviews are overwhelmingly positive, and I liked using this app as well. Giphy Cam requires iOS 8 or later.
Vine
Then there's Twitter's Vine Vine (free). It doesn't have exactly the same functionality as Apple's Live Photos but it's close. The app has tweaks to let you edit the short video clip, and unlike Live Photos you can share to any platform. You simply touch the screen to get your video started, or you can import an existing video and turn it into a Vine. It does require a sign up, or you can use your Twitter credentials. Vine requires iOS 8 or later. The app works well, but Vine is designed as a social environment, and if you are just looking to take some short clips there are other options as mentioned above. If you want to be in the Vine community, it's a good way to go.
This just in…
Just before we published a new Live Photos clone has hit the app store. It's called Live Pictures Cam ($1.99) and it's specifically designed to replicate the features of Apple's offering. The short clips are saved to your photo library, and you can decide the length (3-8 seconds) and the frame rate (15-25 fps). There is also an option to take a photo at the start of the clip, in the middle, or at the end. I haven't had a chance to test this just released app yet, but it looks like a strong entry.
Finally…
Apple's Live Photos still has some compelling features. It's on by default, so every still you take has the extra frames for the Live Photos feature. And Live Photos can be done in Apple's new 4K video. Also, Apple let's you use Live Photos as wallpaper on your iPhone or Apple Watch. Whether having those additional features is worth the investment in a new iPhone is up to you.
Still, it's easy to create very similar short clips using the apps detailed above. There are some other similar apps, but I think these are the best of breed. They won't give you a new iPhone, but they do a pretty good job of emulating one of Apple's newest features.