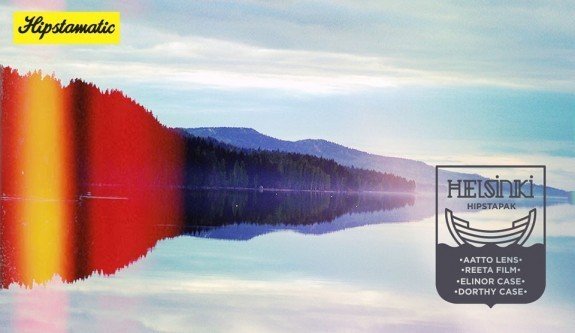 Inspired by the midnight sun of Arctic winters, The Helsinki HipstaPak is December's First Friday which was released over the weekend and features the Aatto Lens and Reeta Film. Finally, we also get two new cases.
AATTO Lens – Add some bursts of multicolored light to your chilly photos this season with this cool lens. This lens adds an overall high, contrast coolness to your photos. I also saw subtle discolorations which added a very nice lo-fi, imperfect touch to the photo. it adds a very cool, almost cold and stark quality to your photos.
REETA Film – This expired film adds unexpected warm light to your photos. It doesn't really have a defined "frame" per se, but it adds some nice subtle egde "schmutz" in places. And light leaks! Reeta also adds random light leaks to your photo which you can randomize while editing in Hipstamatic by shaking your iPhone.
I really like the new lens and film. Along with last month's excellent Montreal pak, Hipstamatic have been on a roll overall and have released some really nice paks the past several months. This one's a good.
The Helsinki HipstaPak is a $0.99 in-app purchase. Hipstamatic is $1.99 in the App Store.
Here's a gallery of photos processed with the Helsinki pak:
Download Hipstamatic
App Store link: Hipstamatic – Hipstamatic, LLC