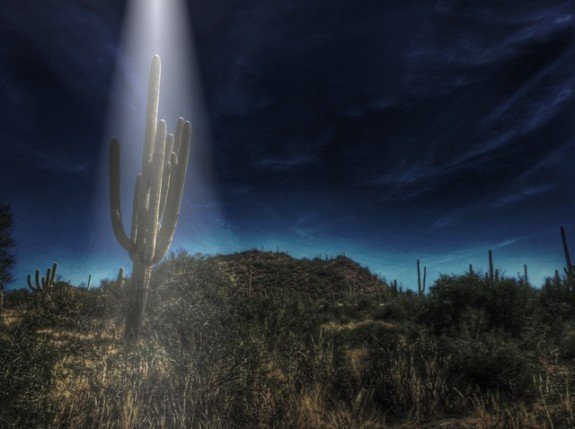 Lenslight Visual Effects ($2.99) is an app you likely won't use everyday, but you'll be glad you have it when you need it. We've talked about the app before, but I wanted to give it an in-depth look.
Lenslight can render all kinds of realistic lighting effects as a layer or layers over your photos. There's a multitude of lens flares, sunsets, spotlights, booked and more, and they all look very true to life. Total effects are about a hundred, and they are infinitely variable.
Using LensLight

Open a photo, choose an effect and move it where you want it by dragging your finger. You'll notice subtle changes as you move the light source, as lens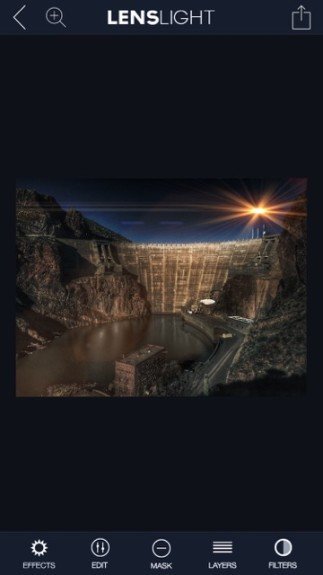 flares change their shape and color. This isn't a simple paste job of a static effect, but lighting effects that act like actual sources of physical light. Any lighting effect can be freely rotated by using two fingers on the screen.
The effects are arranged by type, such as the 'Sun Collection' or 'Lights and Glows'. Within each category are dozens of options. Once you place the light, you move to editing, so you can change the size and orientation of the lights and its artifacts. You can make the light beams more transparent, or adjust the saturation. A mask feature let's you paint out parts of the glow that you want behind an object in your photo. The app also supports layers, which gives you the ability to combine multiple effects.
Finally, there are a whole bunch of filters, giving your photo a very different ambiance to match the lighting effects. You can turn daylight photos into sordid looking night scenes, or make the changes more subtle. In addition to filters, each effect can be textured.
Happily, the app works in portrait or landscape mode, although the control labels stay in portrait orientation, which seems a little sloppy for users who want to work in landscape mode.
Your saved photos are output at original resolution.
Summing up
I really like the results I get with this app. As I've said, you won't use it every day for every photo, but when you need to make your image stand out, I don't know of a better effects editor out there.
The app comes from brain Fever Media, who have some similar apps like Alien Sky. All their iOS apps share the same engine, and once you've used one, you can easily transition to the others.
BrainFever also makes LensFLare Studio for the Mac, and it's also an app I have used many times. Of course LensLight is portable, so I can add my effects in the field.
The app let's you export to your camera roll or send to Instagram. It also supports iOS' 'send to' feature, iso you can directly open your photo in other apps that share the same feature.
LensLight is reasonably priced for what it does. It used to have additional light packs available as an in-app purchase, but everything is included now and I think that's the best way for an app to go.
Help is built in, with relevant examples, but I think most users will find LensLight intuitive from the start.
LensLight is universal, and can run on really old iPhone hardware going back to iOS 6.1. It works just fine under the latest iOS 9 beta.
Recommended.