About Life In LoFi
Life In LoFi is a leading blog about iPhoneography (iPhone photography) and capturing the world in digital lo-fi. The blog features news, showcases, app and gear reviews for serious and casual iPhoneographers, and the musings of iPhoneographer Marty Yawnick. Created in September 2009, Life In LoFi is one of the oldest iPhoneography websites on the net.
In the early days of iPhonegraphy, the camera on the iPhone 2G and 3G had some interesting characteristics and did some things well, but also had their limitations. By learning and embracing those limits, early iPhoneographers created some outstanding photography using the iPhone equivalent of a Holga.
In a relatively short time, the iPhone's cameras have improved to the quality of a good point-and-shoot. Life In LoFi still embraces the spirit of those early days of digital lo-fi. Our purpose is to be a resource for all iPhoneographers for apps that help you get the best image in camera, as well as apps that let you recreate the wonderful anomalies and surprises of digital lo-fi.
---
About Marty Yawnick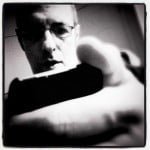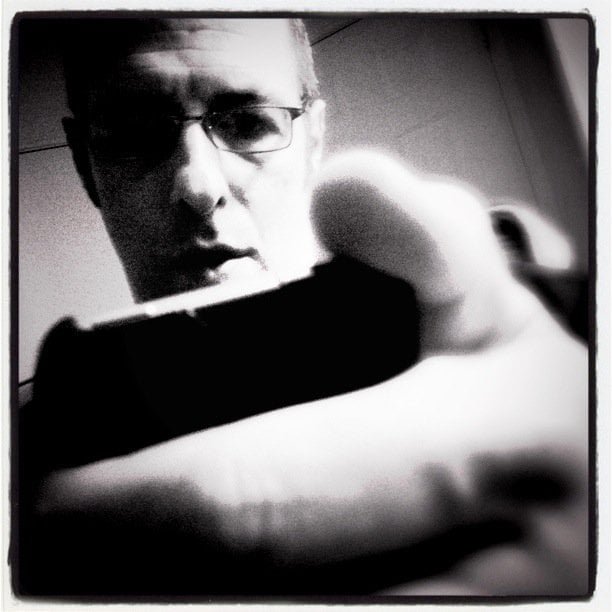 "I have a camera. Sometimes, I use it to make phone calls."
Marty Yawnick is a freelance graphic designer. He owns Type A Design, a small but cool graphic design studio based in Dallas/Fort Worth. His degree is in Fine Arts from a college that's about this big: |<———–>| .
In addition to capturing random moments with whatever camera is close by (usually his iPhone), his other interests include travel, Rangers baseball, Cubs baseball, The Packers, Premier League football, coffee, house music, and Spain and the former Spanish colonies.
"While I love digital cameras, especially the high-end ones that make my graphic design work so much easier, I also really love the primitive look of some of the unique analog cameras, lenses and film stocks. I love Lo-Fi photography. Although we also have a couple of DSLRs, I prefer to shoot Lo-Fi. My iPhone is my favorite camera. It's with me practically everywhere I go to capture found moments. For me, it provides enough image quality to capture the image, while introducing enough noise, texture — the equivalent of digital "light leaks" —  to add presence to the image. I believe that this texture adds to the image much like film type and grain adds to an analog image.
"I believe that these limitations make you compose the best possible image in camera, adding a set of criteria that are not present when shooting with a high end camera. Basically, Lo-Fi photography is making art out of snapshots."
~~~~