Home » News
PictureShow 3.0 Preview. Release Delayed.

.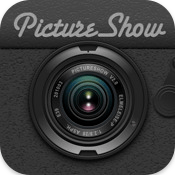 PictureShow by graf is one of my favorite iPhone photo apps and one that I highly recommend for new and experienced iPhoneographers. It's powerful yet easy to use and creates well-rendered analog-style photo effects.
The new 3.0 update is coming soon and loaded with great new features, but it looks like the release has been delayed. Click past the jump for more info.
The new PictureShow 3.0 update has some killer new features, including:
• SuperSampler and quad cam-style Quad lenses
• Multiple exposure
• A built-in full-featured TiltShift generator
• In-app cropping
It looks like the new update will have a total of nine more filters, bringing the total up to 37. There are also plans for an iPad-native version after this update is released.
The update was submitted to Apple recently but may be delayed for at least a week or so. From PictureShow's Twitter feed:
PictureShow v3.0 is declined by Apple. Reason : 'instant frame' resemble Polaroid frame. It is so weird. V2.3 include that frame. We just add some pattern on previous one. Exactly same one. So update will be next week again. Sorry for this.
Apple has been cracking down recently on unlicensed use of the Polaroid frames and their aspect ratios. Developer misskiwi had a similar problem with Apple with ClassicPOLA, now ClassicINSTA, and several changes including both name and frame changes had to be made to the app before it was approved for release by Apple.
I'm not sure how Apple is applying the intellectual property criteria in these cases as there are still plenty of unlicensed instant camera apps using a similar SX-70 frame. This is particularly confusing as Apple approved PictureShow 2.3.1 (and earlier) with a virtually identical frame.
The current version of PictureShow is $1.99 and is highly recommended. It works on any iDevice running iOS 4.0 or newer.
=M=
~~~~