Adobe's Photoshop Express for iPhone and iPad got a new update this week. The 2.0 update is free. Most of the new features — in particular the good ones — are not. They're a hefty $3.99 which is a lot for an iPhone photo app. Is it worth it? Click past the jump to see what I think.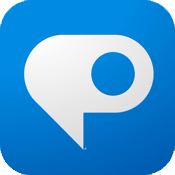 The new 2.0 update sports very few new features — an improved camera module, full retina display support, and support for multi-tasking and background operations. There's an optional in-app purchase for $3.99 where all the good stuff in the update is. There is a self-time and auto-review feature which is basic and included standard with every other camera app. There's also the new noise reduction feature and that's where the upgrade gets interesting.
The improved camera module is basic but it's fast. it's easy to fire off it's easier to to do multiple captures quickly it's got a pretty fast refresh rate — faster than most. On an iPhone 4, the refresh rate averages about 1 second. It's basically the Apple OS camera with a redesigned UI and a 5X zoom lens and access to flash and front facing camera if your hardware supports it.
Auto-review is annoying and really slows down the otherwise speedy camera. It can easily be turned off from the lower righthand side of the viewfinder.
The new noise reduction feature is really the single crown jewel of this upgrade.
The new noise reduction feature of Photoshop Express is amazing. It will immediately draw comparisons to the same feature in Athentech's Perfectly Clear. In all of my test photos Photoshop Express reduces more noise, in some cases significantly, with very little loss of detail. It's especially effective with noise and artifacts in the shadows of dark images. Results were visibly smoother with less noise and grain. At both default and 100% settings Photoshop Express' noise reduction performed better than similar settings in Perfectly Clear. Perfectly Clear's noise reduction created extremely little blur. Photoshop Express' has a tiny bit more visible blur, but in a large image, the difference will be negligible. See my sample images below, including my horrible, very dark, worst-case image:
Perfectly Clear does a lot more than reduce noise. Its overall automatic processing is often still much better than what can be done with the basic controls of Photoshop Express. Photoshop Express lacks many of the other great automatic Dynamic Range Correction tools that Perfectly Clear has.
Currently, though, Perfectly Clear saves images at a maximum of 5 MP. Photoshop Express will handle much larger images.
Photoshop Express is still frustrating with what isn't in this latest update. For instance, there's no automatic white balance correction which would really help make the noise reduction feature much more usable. As the app gets more advanced features, the screen swipe motion for adjustments without any visual cues is very frustrating. There is no way to zoom in the preview to get a detailed look at how sharpen, noise reduction and other filters really effect your image.
Another frustrating  issue with this app is it still strips out EXIF data and Geo-tag info from your photos, which is critical to many iPhoneographers.
Is Adobe Photoshop's noise reduction worth four dollars? If you regularly shoot in low light without a flash, it's definitely worth considering. The new noise reduction filter drastically reduces the noise from underexposed images and can save some otherwise unusable photographs. Even with the iPhone 4's more light-sensitive camera, the device still captures images that are too dark. Brightening the images or normalizing the exposure creates noise and other artifacts, which is why any good noise reduction filter is a good utility to have in your toolbox.
Remember, the best way to prevent a lot of noise in a photo is to shoot it with good light. No amount of noise reduction will completely fix badly underexposed photos.
Photoshop Express' new NR feature does a better job of reducing noise, especially in dark areas of a photo, than any other app I've tested, including Perfectly Clear, PhotoForge and Filterstorm. But without the benefit of the other killer features, this four dollar update this is pretty expensive. Photoshop Express 2.0 is still an excellent free app. This in-app upgrade with just the one cool new feature is pricey right now for an iPhone app. It may be more of a want than a need for many iPhoneographers.
Photoshop Express is compatible with iPhone, iPod touch, and iPad. Requires iOS 4.2 or later.
=M=
~~~~