Lomography makes a stand and an iPhone app (sort of) with two feet firmly planted in analog film
A lot of us have 35mm film around the house. Some of us still shoot with it. For others, it's a legacy from cameras past. Getting it scanned into digital form means a trip to a photo shop at best — inconvenient, or the purchase of a scanner that is able to do film — one more device to sit on your desktop.
The Lomography Smartphone Film Scanner is a Kickstarter project that has already met funding so it will be produced. It's from the Lomography folks — the same ones who make all the sweet toy cameras. For about $50, they've got a real 35mm film scanner that will work with iPhones and most Android phones as well.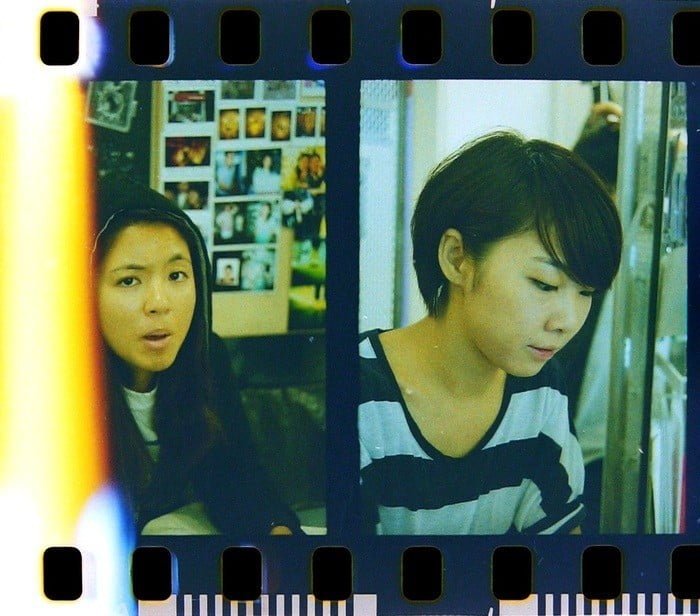 The Lomography Smartphone Film Scanner is an easy to use accessory that will let you scan in 35mm film positives and negatives. It's a lightproof, backlit stand that you feed your 35mm film into. Fit your iPhone or Droid into the mount. Roll your film into position and capture the frame with the Lomoscanner App which is still under development for both iPhone and Android. You can share your images straight from the app. No word from Lomography yet on how large the scanned files are.
The device itself is small and portable. Fits in a backpack. It was developed by a team of experienced analog engineers at Lomography who specialize in designing new analog cameras and accessories. Lomography, of course, are no strangers to analog film. They've got a complete line of new and classic toy analog cameras. Despite all the photo apps that use the word "Lomo," I still haven't seen an official LOMO app available for iPhone. I think it's very cool that they've chosen to create a portable film scanner for their introduction to iOS.
I don't have one of these yet, but the Lomo Smartphone Film Scanner looks to solve several problems that have plagued similar apps on iPhone. To my eye, the backlit light source looks like it has a full spectrum range. That means that the light used to illuminate the film has very little color cast to it. The light-proof bellows look like they'll keep outside stray light out which would effect a lot of things with the scan. The stand looks to hold the 35mm film strips flat and in place.
The Kickstarter page is full of sample images captured with the scanner. The kit looks to do a good job of scanning film negatives and positives — better than most iPhone apps that try to do the same task. It's not a high end drum scanner, though. None of the sample images that I saw looked color accurate. Many of them looked a little dark and saturated. And it seems to capture anything that's on the film. That's not necessarily a bad thing.
The scanner is from Lomography. These are all signature qualities of an analog LOMO camera. Create your own Lomographs from film and slides you already have is the expectation I have for this device. I like the lo-fi looks and aberrations of this film scanner. It looks to be a great, fast, easy way to digitize those old strips of film you have in your collection or add a new element to the LOMO film you've already shot.Either way, this scanner doesn't just reproduce film, it adds its own signature to it. Of course, there are many photo apps you can use to adjust the color and white balance to get it
I wouldn't use this for scanning and color-critical work. For color-perfect high-end color scans, it's still going to be a lab for me. But the Lomography Smartphone Film Scanner looks to be a pretty slick gizmo for scanning film on the go and even adding a little LOMO flair to your photos. At about $50, it's a pretty reasonable deal.
Click here for The Lomography Smartphone Film Scanner Kickstarter project. This project will be funded on Monday Feb 4, 6:30am EST.
=M=
••••
~~~~
Big thank you to Marcus Castillo for the heads up on this one.