Two of the excellent BrainFeverMedia apps received major overhauls recently, LensFlare and LensLight. These are both excellent apps for adding the most natural-looking lens aberrations to your iPhoneography.
Check out the great new features of both iPhone photo apps and maybe even win a copy of LensLight today. Keep reading for more.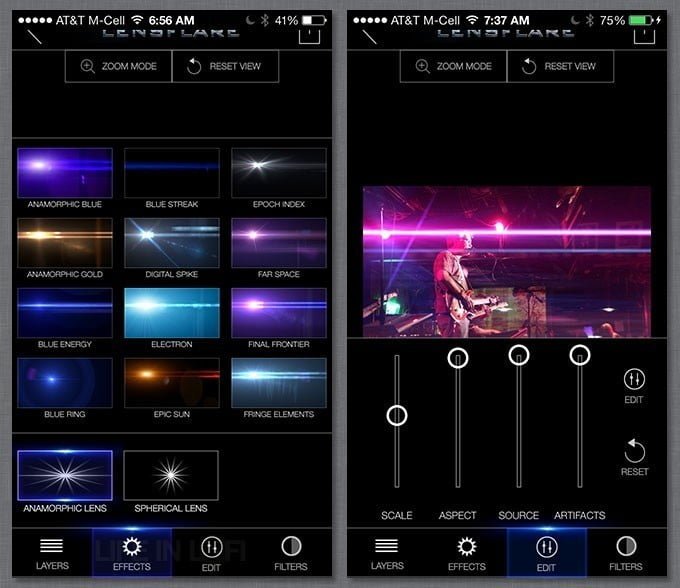 I especially like LensFlare and LensLight for adding the aberrations that can occur in cameras with better (worse?) lenses than an iPhone. Both apps are excellent for adding lens flares, bokeh, chroma rings and other wonderful lens anomalies that can occur when pointing multi-element optics into a light source. Rather than simple overlays, LensFlare and LensLight use much more complex rendering techniques that interact with the placement of the effect. The results are unique and realistic lens effects. There's simply no equal available in the App Store.
The apps recently got a major overhaul. Both LensFlare and LensLight are now portrait-mode apps on iPhone. For me, this makes the interface easier to work in and more natural on an iPhone. For more precise placement of the effects, the apps now have a zoom mode that can easily be toggled off and on. There's also a handy Reset View button to get your preview back to fit in screen.
Rendering effects to stack? No more. Both apps now have layers. Add up to 5 effects at once, no "rendering" required.
The App Store description says "Advanced editing" is a new feature. It's simple announcement belies the coolness of this new feature. Advanced editing gives you access to effect scale, aspect ratio, source, and artifacts controls. This gives you unprecedented control over the lens flare effects. Essentially, you can now fine-tune your lens flares or you can crank them up to 11. This is a really great new feature.
LensFlare and LensLight are both excellent apps. I have recommended both for some time now. This latest update adds some new really cool features and wraps them in a new, easier to use interface.
Both LensFlare and LensLight are $1.99 each in the App Store. They are both Universal builds that will look great on iPhone and iPad. Compatibility: Requires iOS 5.0 or later. Compatible with iPhone, iPad, and iPod touch. This app is optimized for iPhone 5. They work great in iOS 7, but there is an interface glitch that obstructs the view of some icons at the top of the screen. This did not effect functionality for me.
Grab them both here:
App Store link: LensFlare – BrainFeverMedia
App Store link: LensLight – BrainFeverMedia
LensLight Giveaway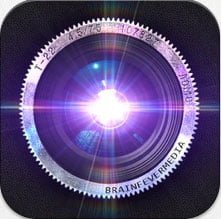 Today, I've got a few promo codes for LensLight to give away. To be eligible to win a copy, simply enter using the giveaway widget below. If you follow us on Facebook and Twitter, you'll have additional chances for a free copy.
Cut-off time to enter is 11:59 PM Eastern Time, Thursday, September 19, 2013. Winners will be determined by Random.org. One code per reader, please.
Winners will be notified by email, Facebook message or Twitter direct message — be sure to check your spam filter. If you enter, be sure your email info is correct or your code will go to someone else. Your email address is used for contest entry and for contacting the winning entrants only. We will not use or sell your email address for any other purpose.
(If you're having trouble viewing the giveaway widget on a mobile device, try viewing this page in landscape mode on your iPhone.)
=M=
~~~~
Big thanks to James Grote from BrainFeverMedia for supplying the promo codes for this giveaway.
– See more at: http://lifeinlofi.com/2013/03/08/cool-app-giveaway-lenslight/#sthash.G7TyYSe8.dpuf