Home » Archive by Author
Articles by Marty Yawnick
Marty is a self-employed graphic designer in the Fort Worth/Dallas Metroplex. He is an avid Rangers baseball, Chicago Cubs, Packers and Highbury Arsenal fan. In addition to capturing random moments with whatever camera is close by (usually his iPhone), his other interests include coffee, film, music, and traveling in seats 5E and 5F with his fiancé.
You know how you sometimes take a group shot of your friends and the ones on the outside of the photo look weird and distorted? This would help that.
Writer Mel Martin has joined Life In LoFi. He's spent the last six years at TUAW covering Mac and iOS-related topics.
My iPhone 5S is by far the camera the use most to shoot with. I rely on a number of other photo apps to help get the image I want, either in-camera or by apping it up. Here's the updated-for-2015 list of my go-to photo apps.
Tangerine is one of the most talked about films at the Sundance Film Festival this year. In addition to its non-mainstream storyline, the film is shot almost entirely on an iPhone.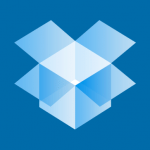 Many iPhoneographers use cloud-based storage service Dropbox to store, transfer, and share photos. 7,000,000 Dropbox passwords may have been breached. Here are a few steps you can take to protect yourself and your data.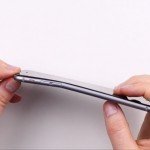 Some iPhone 6 Plus users are reporting that their new devices were bent during normal activities, usually as a result of sitting with the device still in their pockets.
Photographer Austin Mann takes the iPhone 6 out for a spin and tests all of the camera's features, including stills, color, low-light capabilities, video and more.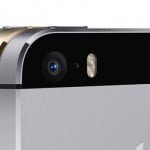 AppleInsider is reporting that Apple has opened up at least 24 new positions for their in-house camera hardware and software engineering teams. This further illustrates that Apple takes iPhoneography seriously and how the iPhone and other mobile devices have changed photography.
SnappyLabs has been purchased by Apple. SnappyLabs is the developer of SnappyCam, the fastest full-quality burst mode camera available in the App Store. The app has since been removed for sale.
2014 is here and Life In LoFi wishes you and yours a very Happy and successful New Year! iPhoneographically, may you get your shot, may your light be perfect, and may your auto-focus always lock!
HarrisCamera, LightLeaker, ZebraFilm, SubtleColor, and more – all of Shota Nakagami's excellent iPhoneography apps – are FREE right now for a very limited time.
The third annual MPAs — The Mobile Photo Awards — is accepting submissions now through December 3, 2013. The MPAs are one of the largest and most high-profile brick-and-mortar exhibitions of its kind.

Join my Circle on Google+
Plugin by Social Author Bio