Home » Archive by Author
Articles by Marty Yawnick
Marty is a self-employed graphic designer in the Fort Worth/Dallas Metroplex. He is an avid Rangers baseball, Chicago Cubs, Packers and Highbury Arsenal fan. In addition to capturing random moments with whatever camera is close by (usually his iPhone), his other interests include coffee, film, music, and traveling in seats 5E and 5F with his fiancé.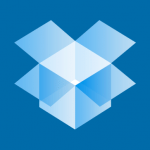 Many iPhoneographers use cloud-based storage service Dropbox to store, transfer, and share photos. 7,000,000 Dropbox passwords may have been breached. Here are a few steps you can take to protect yourself and your data.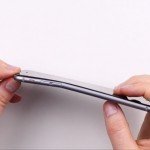 Some iPhone 6 Plus users are reporting that their new devices were bent during normal activities, usually as a result of sitting with the device still in their pockets.
Photographer Austin Mann takes the iPhone 6 out for a spin and tests all of the camera's features, including stills, color, low-light capabilities, video and more.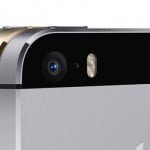 AppleInsider is reporting that Apple has opened up at least 24 new positions for their in-house camera hardware and software engineering teams. This further illustrates that Apple takes iPhoneography seriously and how the iPhone and other mobile devices have changed photography.
SnappyLabs has been purchased by Apple. SnappyLabs is the developer of SnappyCam, the fastest full-quality burst mode camera available in the App Store. The app has since been removed for sale.
2014 is here and Life In LoFi wishes you and yours a very Happy and successful New Year! iPhoneographically, may you get your shot, may your light be perfect, and may your auto-focus always lock!
HarrisCamera, LightLeaker, ZebraFilm, SubtleColor, and more – all of Shota Nakagami's excellent iPhoneography apps – are FREE right now for a very limited time.
The third annual MPAs — The Mobile Photo Awards — is accepting submissions now through December 3, 2013. The MPAs are one of the largest and most high-profile brick-and-mortar exhibitions of its kind.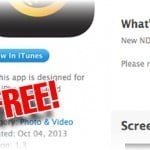 What's better than a good iPhoneography app? An iPhone photo app on sale. There are a ton of great photo app deals in the App Store right now — more than usual. Check them all out here on Life In LoFi's Photo App Deals page.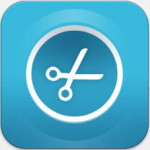 Life In LoFi turns 4 today. As part of Life In LoFi's birthday gifts to our readers, I've got some Photogene4 promo codes to give away today. Keep reading to find out how you can snag one of these.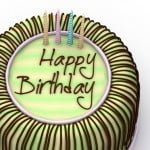 September 30th is Life In LoFi's 4th Anniversary online — our 4th birthday. Whether you stop by occasionally, daily, or if this is your first visit to the blog, you have my sincere thanks for letting us share our thoughts and opinions with you. Thank you for all of your feedback and discussion in the comments here, on Twitter, and on LoFi's Facebook page. You help make Life In LoFi more than a website — you help make it a conversation.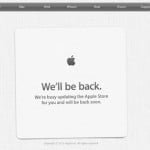 When does the iPhone 5S go on sale? You can order one tonight from Apple's online store, or wait in line at an Apple Store retail or a store for your mobile phone carrier. If you missed out on the first rush, here are some strategies for getting a new iPhone as soon as possible.

Join my Circle on Google+
Plugin by Social Author Bio