Home » Archive by Tags
Articles tagged with: app scam
A while back, we did a story about a pretty big App Store photo app scam ring. As predicted, the scammers are back. The developers and the app names are different, but the apps are the same and still crappy.
We recently ran a story about a pretty extensive iOS App Store "crap app" scam ring. Score one for Apple. It looks like many of the developers named in that story have had their developer accounts suspended and most or all of their apps pulled from the App Store.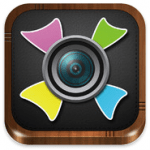 New photo app Awesome Photo FX looks a lot like the photo app Etchings, except this one is buggier. It's not just a ripoff of the superior Etchings. Most of its code is ripped off from the original app.