Home » Archive by Tags
Articles tagged with: ebook
Mobile Masters, the companion eBook to the 2013 Macworld event is available now in the App Store. It's FREE for a limited time. Grab it now before it goes up to its regular price of $2.99. This iPad eBook is a companion to the Mobile Masters Sessions held at Macworld Expo Jan 30 2013.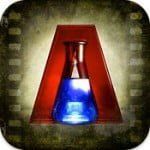 Either taken as a whole or taken in bits, AppAlchemy will have beginners apping like pros in no time and give more experienced iPhonegraphers a lot of new tips, tools and techniques to have in their virtual camera bag.
"iPhone Photography: How to Shoot, Edit and Share Great Photos", in which he shares a lot of information on how to shoot great photos, edit them, and share them. It's a great, single-volume course on the complete iPhoneography workflow. More important, he graciously shares priceless information and experience that iPhoneographers of all skill levels will find very valuable.