Home » Archive by Tags
Articles tagged with: gear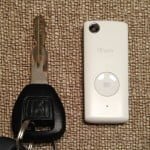 My review of the Muku Shuttr, a remote shutter release for iPhone and Samsung mobile phone devices. There are other remote shutter release gizmos available for iPhone. I think none of them are as slick as the Shuttr.
The olloclip Telephoto + Circular Polarizing Lens for iPhone has been announced and is available for pre-order. It's the follow up to the excellent original olloclip 3-in-1 Lens attachment. For a 2X telephoto, will it be worth it? I've got an exclusive review.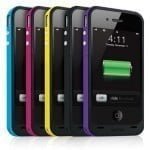 The Mophie juice pack plus is an outstanding case for the iPhone 4 and 4S. Even after reviewing it, the Mophie has stayed on my iPhone and is my everyday case on my 4S. Quite simply, it delivers.