Home » Archive by Tags
Articles tagged with: polarize
iPhone photo apps Polarize, LOFI, Format126, and EffectsLab are no longer available from the App Store.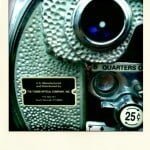 Polaroid effects are among the more popular of these iPhone analog filters.
Now that you've shot your image, how are you going to process it? There are some great image editing apps available and best of all, the price is free!