Home » Archive by Tags
Articles tagged with: Trey Ratcliff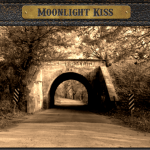 Life In LoFi's review of Trey Ratcliff's new The Light Camera photo app. I found the app to be limited in its filters and the interface to be clunky and frustrating.
Got a few good photo app sales going on right now, including one I promised I'd keep an eye out for. CamCam, PicTools, 100 Cameras in One, and Camera Genius are all on sale for $1.00 each right now!
100 Cameras in 1, photographer Trey Ratcliff's square format filter app that lets you stack one or more textures is FREE right now in the App Store.